Apr
5
2010
Spring Showcase Rocks the Bitter End!
The SongHall welcomed it's biggest crowd ever at the Bitter End for the April 1st New Writer Showcase. The audience was treated to everything from a wide variety of soft acoustic sounds and vocals to hardcore rock and dance tracks with each performer presenting two songs. Most of the featured songwriters have participated in the SongHall Writer Workshops over the past year.
Please contact Peter Bliss at for more information regarding future showcases and any of our workshop programs!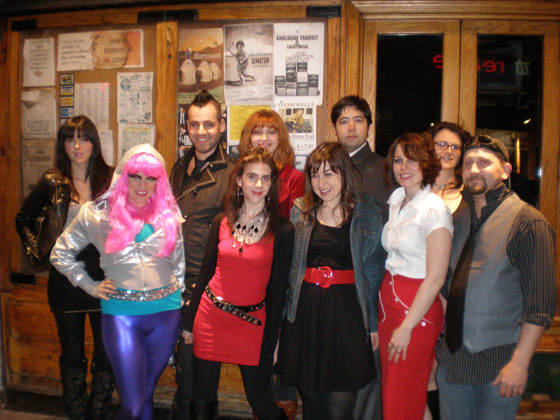 (l-r) Christy Thompson, JC Cassis, Zach Adam, Kimberly Korn, Rachel Zamstein, Jennifer Logue, Nicholas Fox, Shannon Marsyada, Lisa Welch, Mike Marsyada