(top row) Clem Burke / Debbie Harry / Chris Stein (p/k/a Blondie), Calvin Broadus Jr. (p/k/a Snoop Dogg), Bryan Adams, Jeff Lynne, Gloria Estefan, Bill Berry / Peter Buck / Mike Mills / Michael Stipe (p/k/a REM)
(second row) Sandy Linzer / Denny Randell, Tom Johnston / Michael McDonald / Patrick Simmons (p/k/a The Doobie Brothers), Ann Wilson / Nancy Wilson (p/k/a Heart), Vince Gill, Teddy Riley
(third row) Dean Dillon, Franne Golde, Steve Winwood, Tom Snow, Sade Adu (p/k/a Sade), Lynn Ahrens / Stephen Flaherty, Glen Ballard
(bottom row) Patti Smith, Dan Penn / Spooner Oldham, Liz Rose, Roger Nichols, Dean Pitchford, Bobby Hart / Tommy Boyce
New York, NY – November 14, 2022 -
The Songwriters Hall of Fame has announced its slate of nominees to be voted upon for induction at its
2023 SHOF Induction & Awards Gala on June 15, 2023, in New York City
.
The Songwriters Hall of Fame is dedicated to recognizing the work and lives of those composers and lyricists who create music around the world. A songwriter with a notable catalog of songs qualifies for induction 20 years after the first significant commercial release of a song.
Eligible voting members will have until Wednesday, December 28 at midnight EST to turn in ballots
with their choices of three nominees from a non-performing songwriter and three from a performing songwriter category.
Representational bios, song lists and photos of the 2023 nominees can be found below, and listen to a playlist of a sampling of nominee songs
here
!
The nominees are:
(*Note that the five songs listed after each nominee are merely a representative sample of their extensive catalogs)
Non-Performing Songwriters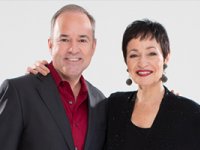 Lynn Ahrens / Stephen Flaherty
Lynn Ahrens and Stephen Flaherty are considered the foremost theatrical songwriting team of their generation. They are two-time Tony Award winners, four-time Grammy nominees, recipients of the Oscar Hammerstein Award for Lifetime Achievement and 2015 inductees into the American Theatre Hall of Fame. They wrote the score for Twentieth Century Fox's animated feature Anastasia, for which they garnered two Academy Award and two Golden Globe nominations, and also adapted it for Broadway. Their many award-winning theater scores also include Ragtime, Once On This Island, Seussical, Rocky, My Favorite Year, Chita Rivera-The Dancer's Life, Dessa Rose, A Man of No Importance, The Glorious Ones, Lucky Stiff, Knoxville and Little Dancer. They co-founded the Dramatists Guild Fellows Program for Emerging Writers. Individually, Stephen Flaherty's concert music includes commissions from Carnegie Hall, the Hollywood Bowl and Boston Pops orchestras, among others. Lynn Ahrens is an Emmy Award winner and mainstay songwriter/singer for ABC-TV's famed Schoolhouse Rock.
Key songs in the Ahrens / Flaherty catalog include- * Journey To The Past (Anastasia) * Once Upon A December (Anastasia) * At The Beginning * Wheels Of A Dream (Ragtime) * Make Them Hear You (Ragtime)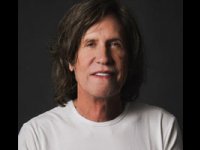 Glen Ballard
Glen Ballard is a six-time Grammy award winning songwriter and producer, an Olivier Award winner, and an Academy Award nominee. He co-wrote and arranged Man in the Mirror for Michael Jackson, and co-wrote and produced the critically acclaimed Alanis Morissette LP Jagged Little Pill. He has written songs for Wilson Phillips, Christina Aguilera, Dave Matthews, George Strait, Josh Groban, Quincy Jones, Aretha Franklin, Barbra Streisand, Aerosmith, Van Halen, Chaka Khan, Andrea Bocelli, Katy Perry, Ringo Starr, George Benson, Shakira, Idina Menzel, and many more. He co-wrote the song score and was an executive producer for the Netflix series The Eddy and co-wrote the original songs for Back to the Future the Musical, the 2022 Olivier Award winner for Best New Musical. His Hollywood-based international production company Augury develops musical theatre, episodic TV and streaming, feature films, and live music events.
Key songs in the Ballard catalog include: * Man In The Mirror * You Oughta Know * Hold On * The Voice Within * The Space Between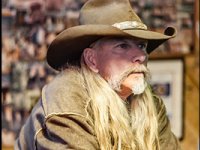 Dean Dillon
Born in Lake City, Tennessee, Dean Dillon was 15 when he appeared on a local Knoxville variety show as a songwriter and performer before hitchhiking to Nashville, where he signed with producer/publisher Tom Collins and quickly scored three Barbara Mandrell covers. His first of 26 No. 1 records was Lying Here in Love with You (1979) for Jim Ed Brown and Helen Cornelius; other chart-toppers included George Jones' Tennessee Whiskey, and 11 singles for George Strait out of his 19 Dillon singles released and a total of 63 songs written or co-written by Dillon for him. Inducted into the Nashville Songwriters Hall of Fame in 2002, the BMI Icon Award winner has also recorded many of his songs (including the Top 30 hit Nobody in His Right Mind Would've Left Her—later a No. 1 for Strait—and two albums of duets with songwriting partner Gary Stewart), and has also been covered by the likes of Kenny Chesney, Toby Keith and Lee Ann Womack.
Key songs in the Dillon catalog include - * Tennessee Whiskey * Ocean Front Property * Here For A Good Time * The Chair * I'm Alive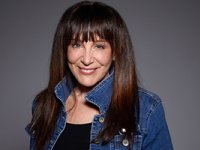 Franne Golde
Franne Golde is a Grammy-nominated songwriter, with songs appearing on over 100 million records. Some of her hits include Diana Ross' Gettin' Ready For Love, The Commodores' Grammy-winning Nightshift which was nominated song of the year in 1986, a current single from Bruce Springsteen's Only The Strong Survive, Selena's Dreaming Of You, Grammy-nominated Pussycat Dolls' Stickwitu, Jody Watley's Don't You Want Me and Whitney Houston's, I Belong To You. Franne's Don't Look Any Further has been sampled by such superstars as Tupac Shakur, Notorious B.I.G, Snoop, et al. Her Even If My Heart Would Break on Grammy Winning soundtrack The Bodyguard, and Kenny G's Breathless marked the third time in chart history the same song appeared on both the #1 and #2 albums. Franne's husband, Paul Fox, was diagnosed with Early Onset Alzheimer's, prompting her to raise awareness. She supports Music Mends Minds and was honored as an "Architect Of Change" by Maria Shriver.
Key songs in the Golde catalog include - * Nightshift * Dreaming Of You * Don't Look Any Further * Don't You Want Me * Stickwitu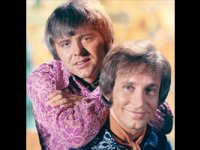 Bobby Hart / Tommy Boyce
The songwriting team of Tommy Boyce and Bobby Hart were responsible for such classic hits by the Monkees as their TV theme song Hey, Hey We're the Monkees, Last Train to Clarksville and (I'm Not Your) Steppin' Stone, which was also a hit for Paul Revere and the Raiders and covered by the likes of the Sex Pistols and Tom Petty & the Heartbreakers. The duo's first hit came in 1964 when Jay and the Americans reached No. 3 with Come a Little Bit Closer. Boyce & Hart eventually signed with A&M Records, where they recorded such hits as I Wonder What She's Doing Tonight and Alice Long (You're Still My Favorite Girlfriend) and toured with the Monkees.
Key songs in the Hart / Boyce catalog include - * Last Train To Clarksville * (I'm Not Your) Steppin' Stone * Come A Little Bit Closer * (Theme From) The Monkees * I Wonder What She's Doing Tonight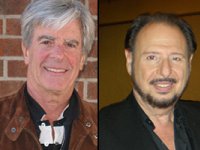 Sandy Linzer / Denny Randell
As a team, Sandy Linzer and Denny Randell wrote and produced the Toys classic A Lover's Concerto and Attack!, and wrote many other pop-rock hits of the 1960s. For Frankie Valli and The Four Seasons they provided Working My Way Back to You, Opus 17 (Don't You Worry 'Bout Me), and (with Bob Crewe) Let's Hang On (To What We've Got). The duo also wrote songs for The Monkees and had numerous credits with other writers outside their own partnership.
Key songs in the Linzer/Randell catalog include: * Working My Way Back To You * Let's Hang On (To What We've Got) * Lover's Concerto * Native New Yorker * Opus 17 (Don't Worry 'Bout Me)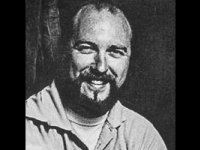 Roger Nichols
After Roger Nichols was recruited to UCLA on a basketball scholarship and legendary coach John Wooden forced him to choose between basketball and music, he chose the latter. He studied songwriting, and after college signed with Herb Alpert's A&M publishing company, where he met future Songwriters Hall of Fame inductee Paul Williams and co-wrote hits including The Carpenters' We've Only Just Begun, I Won't Last a Day Without You and Rainy Days and Mondays, Art Garfunkel's Traveling Boy, Barbra Streisand's I Never Had It So Good and Three Dog Night's Out in the Country—later covered by R.E.M. He co-wrote Paul Anka's hit Times of Your Life with lyricist Bill Lane, and also worked with lyricist Tony Asher; he later wrote music for TV shows including Love Theme From Hart to Hart.
Key songs in the Nichols catalog include: * We've Only Just Begun * Rainy Days And Mondays * I Won't Last A Day Without You * Out In The Country * Times Of Your Life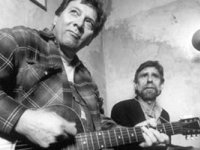 Dan Penn / Spooner Oldham
Dan Penn, who co-wrote Dark End of the Street and Do Right Woman with Chips Moman, partnered with Rock and Roll Hall of Fame sideman Spooner Oldham (organ player on hits like When a Man Loves a Woman and Mustang Sally) to pen some of the most memorable pop and r&b hits of the 1960s. For The Boxtops they wrote Cry Like A Baby, and they supplied James and Bobby Purify with I'm Your Puppet. Aretha Franklin had a big hit with their Do Right Woman, while Janis Joplin's recording of their A Woman Left Lonely is among her top album cuts.
Key songs in the Penn / Oldham catalog include: * I'm Your Puppet * It Tears Me Up * Cry Like A Baby * Sweet Inspiration * A Woman Left Lonely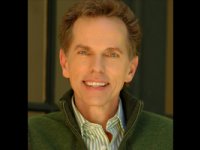 Dean Pitchford
A Broadway and cabaret performer, lyricist Dean Pitchford achieved songwriting success with several composers, including Michael Gore, Jim Steinman, Kenny Loggins and Tom Snow. His songs have earned him an Academy Award and a Golden Globe, as well as nominations for three additional Oscars, two more Golden Globes, eight Grammys and two Tonys. He has been named BMI Songwriter of the Year (1984), and won BMI's Country Song of the Year (1986, for Dolly Parton's Don't Call It Love).
Key songs in the Pitchford catalog include: * Footloose * Fame * Holding Out For A Hero * All The Man That I Need * Let's Hear It For The Boy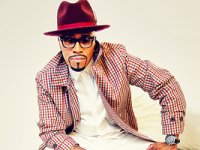 Teddy Riley
Credited with the creation of the New Jack Swing genre where he fused hip-hop and R&B in his productions, Teddy Riley not only has had seminal influence on modern-day R & B but on gospel music as well, both of which became more open to using rap and sound effects. Riley was also known for his consistency and drum ideas in his recordings. During this time, while he was a member of Guy, his songwriting credits included Keith Sweat's I Want Her and Johnny Kemp's Just Got Paid. With early '90s group Blackstreet he co-wrote the No. 1 hit No Diggity. Among Riley's other notable compositions are Lady Gaga's Teeth, and with his recent excursion into Korean pop, Demon, for Korean-American singer/rapper Jay Park (a song originally intended for Michael Jackson), and The Boys, for Korean girl group Girls' Generation.
Key songs in the Riley catalog include: * Make It Last Forever * I Want Her * Just Got Paid * I Like * My Prerogative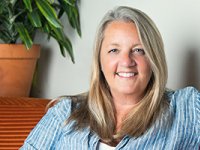 Liz Rose
Liz Rose is a Grammy Award-winning songwriter, founder of Liz Rose Music publishing company, and Texas Heritage Songwriter Hall Of Fame inductee. A frequent collaborator of Taylor Swift's, Rose co-wrote 16 songs with Swift, including the No. 1 crossover hits Teardrops on My Guitar, You Belong With Me, Tim McGraw and Grammy's 2010 Best Country Song, White Horse. In 2015, she won Song Of The Year at the Country Music Association awards and won Grammy Best Country Song for the Little Big Town smash, Girl Crush. She has celebrated cuts with Carrie Underwood's Cry Pretty and Kenny Chesney's Better Boat. Most recently, she had the 10-minute version of All Too Well be released, which is now the longest #1 song on Billboard. She has collaborated with Miranda Lambert landing 5 songs on her Wildcard album including single, It All Comes Out In The Wash, which was Grammy Nominated for Best Country Song in 2020. She has also penned songs for many other artists including Tim McGraw, Dan + Shay, Blake Shelton, Kenny Chesney, Chris Young, Lee Ann Womack, Eli Young Band, and more.
Key songs in the Rose catalog include: * You Belong With Me * Crazy Girl * Girl Crush * All Too Well * White Horse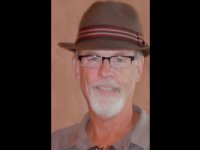 Tom Snow
Tom Snow is one of the most respected and recorded songwriters in virtually every genre of the 1970s, 80s, and 90s. Artists as diverse as Barbra Streisand, Little Feat, Selena and Ray Charles have performed his songs. Working with the cream of Hollywood's "in-house" songwriting talent and collaborating with a wide variety of artists since the 70's, he spent 25 years building an extensive and eclectic catalogue. He composed for Film and TV and was the composer for the Broadway Musical Footloose. In 1982 Tom departed briefly from his writing career to make one last solo album, Hungry Nights for Clive Davis and Arista Records. He has won and/or been nominated for numerous awards including an Oscar, Grammy, Emmy and Tony. Among his many achievements are 15 BMI "Millionaires" awards for songs receiving a million or more plays on radio. In 1986 Tom won the prestigious Robert J. Burton Award for BMI's Most Performed Country Song of the Year, Dolly Parton's Don't Call It Love.
Key songs in the Snow catalog include: * He's So Shy * Let's Hear It For The Boy * Dreaming Of You * Don't Know Much * After All
Performing Songwriters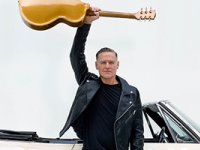 Bryan Adams
A 2022 Canadian Songwriters Hall of Fame inductee, Bryan Adams has had a songwriting hand in such major hits as Cuts Like a Knife, Run to You, Summer of '69, (Everything I Do) I Do It for You, Heaven, All for Love, Have You Ever Really Loved a Woman, Heat of the Night and Can't Stop This Thing We Started. He became the first artist to receive two Diamond Awards in Canada signifying sales of one million units for Reckless and Waking Up The Neighbors. His plethora of citations include 20 Juno Awards, 15 GRAMMY nominations (including his win for Best Song Written Specifically for a Motion Picture or Television), three Ivor Novello Awards, MTV, ASCAP and American Music Awards, five Golden Globe and three Academy Award nominations for songwriting for films. Adams co-penned the score for the 2018 Broadway show, Pretty Woman, and has been honored for his photography.
Key songs in the Adams catalog include: * (Everything I Do) I Do It For You * Heaven * All For Love * Have You Ever Really Loved A Women? * Summer OF '69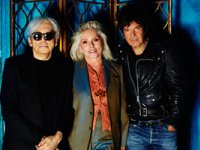 Clem Burke / Debbie Harry / Chris Stein (p/k/a Blondie)
From an irreverent Lower East Side punk outfit to bona fide international ambassadors of New York cool, Blondie's influence has both shaped and continues to inform the worlds of music, fashion and art. Comprised of singer-songwriter Debbie Harry, guitarist and co-writer Chris Stein and powerhouse drummer Clem Burke, Blondie's chart-topping success, fearless spirit and rare longevity led to an induction into the Rock & Roll Hall of Fame in 2006, a NME Godlike Genius Award in 2014, a Q Award for Outstanding Contribution to Music in 2016, the 2017 Silver Clef Outstanding Achievement Award and more than 50 million albums sold worldwide to date. Debbie Harry's persona and the band's boundary-pushing pop have shaped the look and sound of many chart-topping female artists who followed in the last three decades. The band released their 11th studio album entitled Pollinator during 2017. Selected as one of Rolling Stone Magazine's 20 Best Pop Albums of 2017, Pollinator is a remarkable album that stands alongside any in their celebrated and trailblazing career. The band is currently in the recording studio preparing their next album due for release in 2023.
Key songs in the Burke / Harry/Stein catalog include: * Call Me * Heart of Glass * Rapture * One Way Or Another * Sunday Girl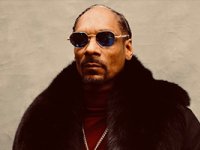 Calvin Broadus Jr. (p/k/a Snoop Dogg)
Broadus's prominent vocals on Dr. Dre's 1992 solo iconic album, The Chronic, fueled his rapid ascent to stardom resulting in his debut 1993 solo album, Doggystyle, produced by Dr. Dre, being the first album to ever debut at #1 on the Billboard 200 chart, as well as #1 on the Popular Albums chart and Top R & B /Hip-Hop Albums charts. Featuring the singles What's My Name and Gin and Juice, it was certified quadruple certification. Critics stated that the album proved that rappers "could reinvent themselves," expanding rap's vocabulary, changing hip-hop fashions and helping introduce a hip-hop genre called G-Funk to a new generation. Praised for his flavor-filled melodic rhyming and his use of vocabulary in keeping its effectiveness by "keeping it simple," Broadus popularized the use of "izzle-speak," particularly in the pop and hip-hop music industry. He has sold 35 million albums worldwide and continues to have a tremendous influence on younger generations of rappers.
Key songs in the Broadus catalog include: * Drop It Like It's Hot * Nuthin' But A "G" Thang * Young, Wild & Free * Gin & Juice * Next Episode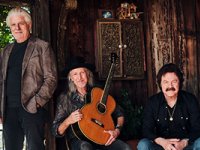 Tom Johnston / Michael McDonald / Patrick Simmons (p/k/a The Doobie Brothers)
For over five decades, The Doobie Brothers have delivered mind-blowing, roots based, harmony-laden, guitar-driven rock and roll – all of which culminated in an induction into the 2020 Rock & Roll Hall of Fame. Selling more than 48 million albums, and winning four GRAMMY® Awards, The Doobie Brothers no. 1 singles Black Water and What a Fool Believes, both gold, lead a catalog of indelible songs that include: Listen to the Music, China Grove, Jesus Is Just All Right, Rockin' Down the Highway, Long Train Runnin', Take Me In Your Arms, Takin' it to the Streets, Minute by Minute, You Belong to Me, The Doctor and more. Beginning with their multi-million-selling Toulouse Street, the Doobies have 3 multi-platinum, 7 platinum, and 14 Gold albums. In 2021, the band kicked off their 50th anniversary tour which reunited Tom Johnston, Michael McDonald, Pat Simmons, and John McFee.
Key songs in the Johnston / McDonald / Simmons catalog include: * Listen To The Music * Long Train Running * What A Fool Believes * China Grove * Black Water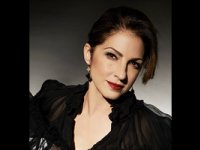 Gloria Estefan
Gloria Estefan is a seven-time Grammy Award winner, a Presidential Medal of Freedom recipient, and has been named one of the Top 100 greatest artists of all time by both VH1 and Billboard. Estefan's record sales make her the second best-selling female latin artist in history. Songwriting has made her one of the biggest Latin music crossover stars ever, and the embodiment of the "Miami Sound." She wrote the No. 1 pop hits Don't Wanna Lose You (the Spanish version, Si Voy a Perderte, topped the Hot Latin Songs charts) and Anything for You, as well as the chart-topping Adult Contemporary hit Words Get in the Way. She also had a hand in co-writing Hot Latin No. 1 hits including Tradición, which despite being in Spanish, reached No. 1 on the U.S. Hot Dance Club Songs chart. In 2020, Estefan released a single, Cuando Hay Amor, from a new album titled Brazil305, featuring re-recordings of her music catalog with Brazilian rhythms and four new songs.
Key songs in the Estefan catalog include: * Anything For You * Don't Wanna Lose You * Words Get In The Way * Rhythm Is Gonna Get You * Let's Get Loud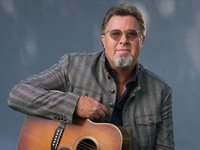 Vince Gill
One of the most celebrated songwriters-and artists-in country music history, Vince Gill first came to fame as songwriter and performer in the 80's with Pure Prairie League. After going solo as a country artist, he broke ground in winning three straight self-penned CMA Awards for Song of the Year from 1991 to 1993 for When I Call Your Name, Look at Us, and I Still Believe in You (he won it again in 1996 for "Go Rest High on That Mountain"). Gill was named the Nashville Songwriters Association International's Songwriter/Artist of the Decade for 1990-1999. He was inducted into the Nashville Songwriters Hall of Fame in 2005, the Country Music Hall of Fame in 2007, and named a BMI Icon in 2014. Vince has earned 27 BMI song awards during his career. Vince is the most awarded country Grammy winner with 22 career wins with 12 nominations and 4 wins as a songwriter, most recently in 2020. In November of 2022, he will be inducted into the Musicians Hall of Fame. His songs have been recorded by a variety of artists from Eric Clapton and Bad Company to Loretta Lynn and John Denver. And, he has collaborated with over 1000 artists…everyone from Barbara Streisand and James Taylor to Sting and Willie Nelson. He has performed with the Eagles as a part of their band since 2017 and continues to tour with his own band before sold-out crowds. Today, major label country artists continue to record Vince's new songs, as well as songs from his vast catalog.
Key songs in the Gill catalog include: * Go Rest High On That Mountain * When I Call Your Name * I Still Believe In You * Don't Let Our Love Start Slippin' Away * Whenever You Come Around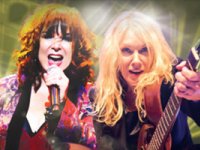 Ann Wilson / Nancy Wilson (p/k/a Heart)
Sisters Ann and Nancy Wilson formed Heart in 1974, and by 1975 they had recorded their seminal debut album, Dreamboat Annie. 1985's self-titled Heart album bowed at #1 on the Billboard Top 200, went quintuple-platinum, earning a GRAMMY® Award nomination, followed by more nominations with their albums Bad Animals and Brigade. Separately, Ann has lent her voice to classic motion picture themes and Nancy has built a successful career as a film composer. In recognition of their catalog of self-written material including classic hits like Magic Man, Crazy On You, Dreamboat Annie and Barracuda, they were awarded ASCAP's prestigious Founders Award in 2009. As the first women to lead a hard rock band, the Wilsons have been an inspiration to succeeding generations of female rockers, and were inducted into the Rock & Roll Hall of Fame in 2013.
Key songs in the Wilson catalog include: * Barracuda * Crazy On You * Dog And Butterfly * Straight On * Even It Up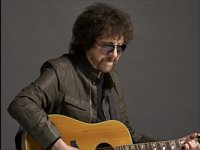 Jeff Lynne (ELO - Electric Light Orchestra)
Best known as a founder and leader of Electric Light Orchestra, pop-rock luminary Jeff Lynne was a writer of such hits as Can't Get It Out of My Head, Livin' Thing, Mr. Blue Sky and Don't Bring Me Down. He wrote, arranged and produced virtually all of ELO's string of 15 hit singles that rose to the Top 10 record charts in the UK 10 LPs during the 1970's and 1980's, including its most successful album, Out Of the Blue, a double LP. He later co-founded the Traveling Wilburys with George Harrison, Bob Dylan, Roy Orbison and Tom Petty, and had a writing hand in their hits Handle with Care and End of the Line. Lynne, who was appointed as an Officer of the British Empire, is a 2017 Rock & Roll Hall of Fame inductee and has received a number of prestigious awards, most notably three Ivor Novello Awards with one being for Outstanding Service to British Music, and he has written or co-written poetry songs for the likes of Orbison (You Got It) and Petty (I Won't Back Down and Free Fallin').
Key songs in the Lynne catalog include: * Mr. Blue Sky * Don't Bring Me Down * Evil Woman * Livin' Thing * Telephone Line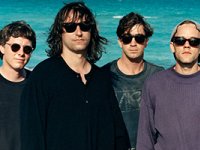 Bill Berry / Peter Buck / Mike Mills / Michael Stipe (p/k/a REM)
With 1980s and '90s pop hits like Losing My Religion, Shiny Happy People, The One I Love and Stand, R.E.M.'s Bill Berry (drums), Peter Buck (guitar), Mike Mills (bassist/backing vocalist) and Michael Stipe (lead vocalist) took the band out of its alternative rock band placement to a mainstream pop audience. All four members shared songwriting credit, though Stipe generally wrote lyrics and melodies, Buck pointed the musical direction, and Mills and Berry smoothed out the edges. The influential, pioneering politically correct band actively raised funds for environmental, feminist and human rights causes and their lyrics expressed their support and concerns with songs like Cuyahoga and Fall On Me which dealt with pollution, while Automatic For the People focused on mortality and dying and Monster critiqued love and mass culture. R.E.M. was inducted into the Rock and Roll Hall of Fame in 2007 and disbanded amicably in 2011.
Key songs in the R.E.M. catalog include: * Losing My Religion * Everybody Hurts * It's the End Of The World As We Know It (And I Feel Fine) * Radio Free Europe * The One I Love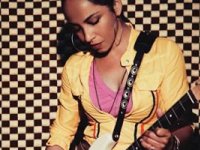 Sade Adu (p/k/a Sade)
Over an exceptional songwriting career spanning more than three decades, Sade Adu's six albums have produced singles such as Your Love Is King, Smooth Operator, and By Your Side' Sade has gone on to achieve Number 1 albums across the world, collecting several Grammys, MTV Video Music Awards, and a BRIT Award along the way. Her most recent studio album, Soldier Of Love, charted at number one in 15 countries, including the US, upon release in 2010. Hip-hop luminaries have sampled from Sade's work creating new club classics, and her timeless tracks have been covered by Deftones, Donna Summer, Frank Ocean, Herbie Hancock, Jason Mraz, Lauryn Hill, LeAnn Rimes, Marsha Ambrosius featuring Dr. Dre, Prince, The 1975, Tori Amos, and You + Me, amongst others.
Key songs in the Sade catalog include: * Smooth Operator * No Ordinary Love * The Sweetest Taboo * By Your Side * Is It A Crime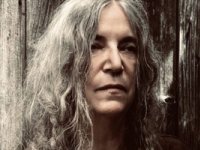 Patti Smith
Patti Smith was a published poet before putting her words to music in the 1970s and becoming one of the leading voices of New York's punk rock scene, mixing poetry and music in her landmark 1975 debut album Horses. Her songs 1959 and Glitter in Their Eyes earned Grammy nominations for Best Female Rock Vocal Performance, and her biggest hit, Because the Night, was a collaboration with Bruce Springsteen. She has been honored with the Commander of the Ordre des Arts et des Lettres by the French Ministry of Culture; has received the National Book Award for her memoir Just Kids and the 2011 Polar Music Prize; and was inducted into The Rock and Roll Hall of Fame in 2007.
Key songs in the Smith catalog include: * Because the Night * Redondo Beach * Dancing Barefoot * Frederick * People Have Power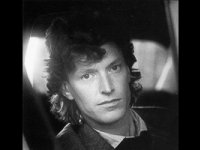 Steve Winwood
Only 15 when he joined England's Spencer Davis Group, Steve Winwood co-wrote and sang on that 1960s band's hits Gimme Some Lovin' and I'm A Man. But he left shortly thereafter to form the Rock and Roll Hall of Fame group Traffic, then joined Eric Clapton in the short-lived supergroup Blind Faith—for which he wrote Can't Find My Way Home. After reuniting with Traffic, he went solo and delivered such huge hits as the chart-topping compositions Higher Love and Roll With It.
Key songs in the Winwood catalog include: - * Higher Love * Gimme Some Lovin' * I'm A Man * Valerie * Roll With It