Mar
30
2011
SongHall Hosts Internatio​nal Music Students
The SongHall welcomed 30 music students visiting from the Hoptrup Efterskole in Denmark to join us at our SongHall Sunday Open Mike event, adding their distinctive voices to the evening. The students were brought to New York City to experience music programs and after the Efterskole's Kasper Skytte contacted the SongHall, SHOF Project Coordinator Peter Bliss organized a special program of songwriting and studio recording skills and techniques, created by writer/producers/ studio owners Jon Gordon and Steve Addabo. Jon Gordon Music and Shelter Island Studios share a full floor of recording studio and control room spaces that provided the perfect place for all to immerse themselves in the writing and recording process.
We enjoyed sharing songs and music with our Danish friends!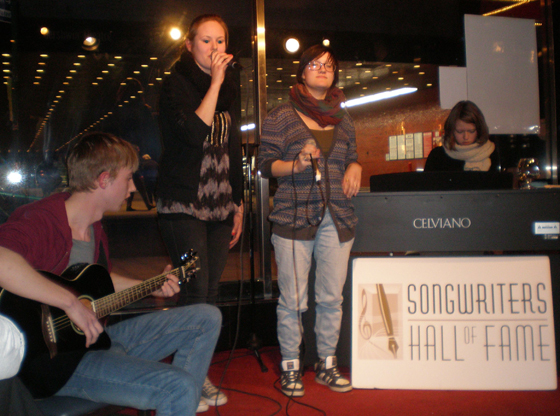 SongHall Sunday with the Hoptrup Efterskole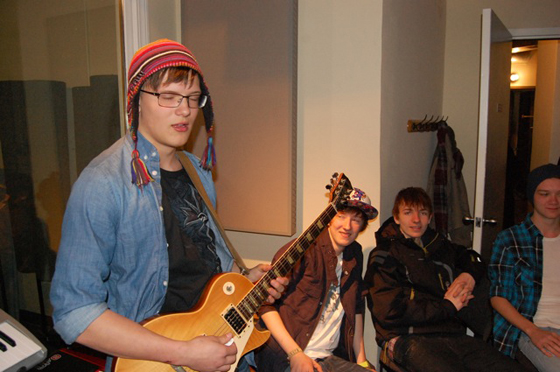 Hoptrup Efterskole Rocks!
Jon Gordon, Steve Addabbo, Peter Bliss and Kasper Skytte