Rachel Brown - Bumblebee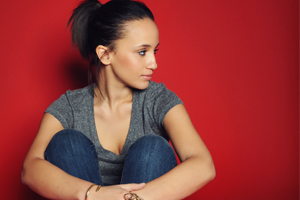 23-year-old Rachel Brown is a singer, songwriter and musician born and raised in New York City. Brown's music fuses pop, Caribbean, Hawaiian, country and world sounds into a captivating groove. In solo recordings, with her guitar or ukulele, Rachel's unique voice combines sweetness, sultriness and vulnerability, enchanting the listener. When coupled with her band of talented African musicians, Brown's Bermudian and Ethiopian heritage shines.
As a fairly new artist with no formal musical training, Brown found her voice the old fashioned way. "My songwriting process—which started about five years ago— consisted of grabbing my guitar and learning to play it while I wrote these songs," says Brown. "I just kind of play things until they sound right." Brown's natural talent was quickly recognized by her peers and established veterans alike. She was the 2010 recipient of the prestigious ASCAP Foundation Robert Allen Award for songwriting. She also awarded a very coveted audition slot at the National Association for Campus Activities national convention.
Having only been performing publicly since her junior year in college, the Harvard graduate's (she was selected as one of Harvard's "15 Most Interesting Seniors" in 2010) honest lyrics and melodic sound has secured exposure not often seen by a new artist. Brown opened for the likes of Mary J. Blige and Robin Thicke at Bermuda's National Stadium and John Legend and Quincy Jones at the Bermuda Music Festival. Brown's music also caught the ear of one of her favorite musical influences, Wyclef Jean. Last summer the singer received a surprise when Jean brought her up on stage to perform an impromptu duet of Bob Marley's "Redemption Song" at an iMentor fundraiser.
With so much happening so fast, Brown is appreciating every step. "It's been a pleasant surprise time and time again when someone tells me they enjoy the music or they can relate to it because I'm just writing about my life and making music that I enjoy." Brown recently released an extended single featuring her award winning single "Bumblebee" as well as two other critically acclaimed songs—"Diamond in the Rough" and a live performance of "Lullaby." The single is available at Brown's shows and through various digital distributors. The multi-talented vocalist is also currently working on her as-yet-untitled debut CD, which is expected to be released in late summer 2011.
rachelbrownmusic.com