New York, NY – March 27, 2012 – The 2012 Towering Song Award will be presented to "Stand By Me," written by Ben E. King, Jerry Leiber & Mike Stoller, and King will receive the Towering Performance Award. Lance Freed will be awarded the prestigious Abe Olman Publisher Award at the 43rd Annual Induction and Awards Dinner slated for Thursday, June 14th at the Marriott Marquis Hotel in New York City, Songwriters Hall of Fame Chairman Jimmy Webb announced today.
The Towering Song Award is presented to the creators of an individual song that has influenced our culture in a unique way over many years. Previous Towering Songs have included "Take Me Out To The Ballgame" and "Bridge Over Troubled Water." The Towering Performance Award is given in recognition of one-of-a-kind performances by one-of-a-kind singers. Often called "songwriter's singers," they have recorded outstanding and unforgettable interpretations of songs that have become iconic standards. Past recipients include Tony Bennett for "I Left My Heart In San Francisco" and Andy Williams for "Moon River."
"Stand By Me" was written by Ben E. King, Jerry Leiber & Mike Stoller, and originally recorded by King with Leiber & Stoller producing. King's record went to #1 on the R&B Charts in 1961 and was a Top 10 hit on the U.S. pop charts twice: in 1961, and again in 1986 when used as the theme song for the movie, Stand By Me. It has over 400 recorded versions, including hits by Earl Grant, Spyder Turner, David & Jimmy Ruffin, John Lennon, Mickey Gilley, Maurice White, 4 The Cause, and Prince Royce, and was sampled on Sean Kingston's #1 hit "Beautiful Girls," making it the song to have charted the most times on Billboard's Hot 100. "Stand By Me" received a Grammy® Hall of Fame Award and is also on the top of the lists of Rolling Stone's "500 Greatest Songs of All Time," RIAA's "Songs of the Century," and is in the top five of BMI's most-performed songs of the 20th century. It is a favorite of major acts: U2 has performed it live with Bruce Springsteen; and Lady Gaga, with Sting. A 2008 music video featuring "Stand By Me" performed by street musicians from around the world has been viewed on YouTube over 40 million times. Its success launched a foundation called Playing For Change that builds music schools around the globe.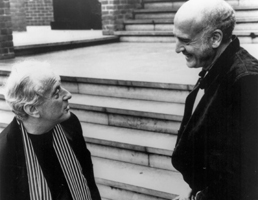 Jerry Leiber & Mike Stoller
Leiber and Stoller were inducted to the Songwriters Hall of Fame in 1985. They were honored for their legendary catalog that includes Elvis Presley hits "Hound Dog" and "Love Me," The Coasters' "Yakety Yak" and "Charlie Brown," and a host of other career defining standards, including "Kansas City," "On Broadway," and Peggy Lee's "Is That All There Is."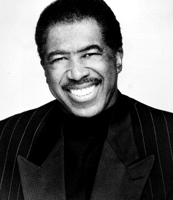 Ben E. King
As a lead singer of The Drifters and as a famed solo artist, King achieved a #1 hit with "Stand By Me," and in his long career he has earned 12 Top 10 hits and 25 Top 40 hits, from 1959 to 1986.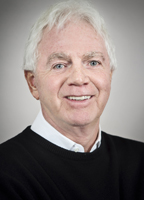 Lance Freed
The Abe Olman Publisher Award, named after one of the SHOF's esteemed founders, goes to music publishers who have had a substantial number of songs that have become world-renowned and have furthered the careers and successes of many songwriters. As the son of the late famed DJ Alan Freed, music has always been a part of Lance Freed's life; mentoring writers like Will Jennings, Emmylou Harris, Leo Sayer, Melissa Etheridge, Peter Allen, Gerry Goffin, and Bryan Adams throughout his career. Since 1980, Freed has been president of Rondor Music International and has led the core creative team for over 35 years to create an unparalleled catalog of over 80,000 songs. Under Freed's leadership, Rondor Music International has received numerous awards, including Song of the Year Grammys® awarded to "From A Distance," "Tears In Heaven" and "My Heart Will Go On," and several Academy Awards for Best Song including "Shaft," "Arthur's Theme" and "My Heart Will Go On."
Previously announced inductees at this year's SHOF event include Gordon Lightfoot, Bob Seger, Don Schlitz, Harvey Schmidt & Tom Jones and Jim Steinman. The prestigious Sammy Cahn Lifetime Achievement Award will be presented to Bette Midler.
Ticket Information:
Tickets for the Songwriters Hall of Fame event begin at $1000 each, and are available through Buckley Hall Events, (212) 573-6933. Net proceeds from the event will go toward the Songwriters Hall of Fame programs.
CONTACT:
Fran Curtis
Rogers & Cowan
212-878-5002
[email protected]
Lauren Wilsman
Rogers & Cowan
212-878-5007
[email protected]