Exclusive discount for Songhall members!
A special Songwriters-In-The-Round event will be co-sponsored by the Songwriters Hall of Fame and the New Music Seminar on Sunday, June 17th from 3:30 to 5pm at Webster Hall in New York City. Hosted and produced by SHOF inductee and legendary songwriter Desmond Child, the event will feature a stellar line-up of renowned songwriters discussing their careers and performing their songs. Stay tuned to the songhall.org website for names to be announced soon.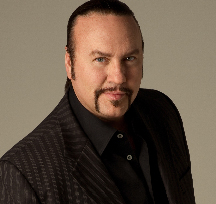 SAVE $200 OFF REGISTRATION FEE IF YOU SIGN UP BEFORE MARCH 25TH!
REGISTRATION RATE THEN GOES TO $399, SO DON'T WAIT…REGISTER TODAY! ALL DELEGATES REGISTERING PRIOR TO MARCH 25TH WILL AUTOMATICALLY BE ENROLLED INTO A GIVEAWAY OF A BRAND NEW GIBSON LES PAUL STUDIO GUITAR, VALUED AT OVER $1400.00.
IN ADDITION, ALL SONGWRITERS HALL OF FAME MEMBERS WILL RECEIVE AN ADDITIONAL 20% OFF BY USING PROMOTIONAL CODE: NMSNYSHOF2377
This will be the inaugural Songwriters-In-The-Round event, and one that should not be missed!
About the NEW MUSIC SEMINAR: JUNE 17-19, 2012, NEW YORK CITY
The New Music Seminar is the meeting place of music visionaries, upstarts, and disruptors who are building a new music business. These architects of a sustainable music business include digital solutions to help artists create, expose and monetize in new and innovative ways. Companies like Pandora, Spotify, SoundExchange, Apple, YouTube, FaceBook, ReverbNation, IHeartRadio, Sirus/XM, Nimbit, TopSpin, Google, Big Champagne and many more are changing the music business in radical new ways. The music business resurrection begins at the New Music Seminar. For more information on this year's event and the speakers attending go to www.NewMusicSeminar.com