New York, NY – October 16, 2014 - The 2015 slate of Songwriters Hall of Fame nominees for induction were announced by SHOF President/CEO Linda Moran today. The organization, which is dedicated to recognizing the work and lives of those composers and lyricists who create popular music around the world, holds annual elections to determine those who will make up the roster of inductees for the following year. Eligible voting members will have until December 15th, 2014 to turn in ballots with their choices of three nominees from a non-performing and two from a performing category. For information with which to join or renew as a voting member before November 17th in order to participate in this election, please go to songhall.org/join.
The 2015 Annual Awards Gala will take place at the New York Marriott Marquis on Thursday, June 18th.
And the nominees are:
(*Note that the five songs listed after each nominee are merely a representative sample of their extensive catalogs)
Non-Performing Songwriters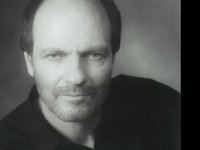 Bobby Braddock
Bobby Braddock became a songwriter in Nashville in the mid-1960s, and many of his songs, such as "D.I.V.O.R.C.E," "Golden Ring," "Time Marches On," and "I Wanna Talk About Me" are country music standards. "He Stopped Loving Her Today" has led most surveys as the best country song of all time. Braddock's most recent #1 composition was in 2009: "People Are Crazy." In 2011 he was inducted into the Country Music Hall of Fame, received the annual BMI Icon Award, and in 2012 received the ACM Poet's Award. He has received six CMA Song of the Year nominations, winning twice. Braddock is the only living person to have written #1 country songs in five consecutive decades.
Key songs in the Braddock catalog include: *D-I-V-O-R-C-E * I Wanna Talk About Me * He Stopped Loving Her Today * People Are Crazy * Time Marches On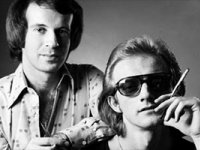 Mike Chapman/Nicky Chinn
British songwriter/producers Mike Chapman and Nicky Chinn wrote songs with others, but they remain best known for the many hits they wrote together during their 1970-1983 partnership. Among their many major hits are such '70s pop classics as The Sweet's "Little Willy," Suzi Quatro's "Can the Can," Smokie's "Living Next Door to Alice," Exile's "Kiss You All Over" and Toni Basil's "Mickey." Besides receiving three prestigious Ivor Novello Awards for songwriting, they eventually became known by their readily identifiable "Chinnichap" sound.
Key songs in the Chapman/Chinn catalog include: * Kiss You All Over * Heart And Soul * Better Be Good To Me * Little Willy *Stumblin' In
Rudy Clark
A close friend of Bobby Darin, Rudy Clark co-wrote hits with Darin including "Do The Monkey." His "If You Gotta Make a Fool of Somebody" was a hit for R&B singer James Ray and British Invasion band Freddie and the Dreamers, while his "Good Lovin'" was a hit for The Olympians and then a huge one for The Rascals. Other Clark classics include Betty Everett's—and later Cher's—"It's in His Kiss (The Shoop Shoop Song)," and George Harrison's 1987 chart-topper "Got My Mind Set On You."
Key songs in the Clark catalog include: * Everybody Plays The Fool * Good Lovin' * Got My Mind Set On You * It's In His Kiss (The Shoop Shoop Song) * If You Gotta Make A Fool of Somebody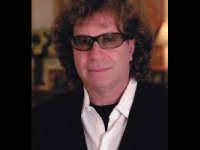 Randy Edelman
Randy Edelman enjoyed a singer-songwriter recording career in the 1970s and '80s (he opened for artists ranging from The Carpenters to Frank Zappa) and served as a staff writer at CBS April Blackwood Music. His songs have been recorded by such artists as The Carpenters, Barry Manilow, Olivia Newton-John, Patti LaBelle, The 5th Dimension, Blood Sweat and Tears, Kool & The Gang, ABBA's Agnetha Faltskog, Bing Crosby, and his wife Jackie DeShannon. But he's best known as an award-winning film and TV composer whose credits include The Last of the Mohicans, Mummy 3: Tomb of the Dragon Emperor, NBC's NFL Football and Olympic themes, ESPN's Sports Century documentary series theme and music for the Super Bowl.
Key songs in the Edelman catalog include: * If Love Is Real * Isn't It A Shame * First Date * My Place (Come On Over) * Weekend In New England
Robert Hunter/Jerry Garcia
Robert Hunter and Jerry Garcia played together in bluegrass bands prior to the formation of the Grateful Dead, then carried on their relationship as a prolific songwriting team. Hunter was the lyricist, supplying the words to classic Dead songs like "China Cat Sunflower," "Dark Star" and "Truckin'"—from which came the immortal line "What a long, strange trip it's been." Garcia, sometimes with other band members, composed the music for the tunes that continue to transcend generations.
Key songs in the Hunter/Garcia catalog include: * Casey Jones * Ripple * Touch Of Grey * Truckin' * Uncle John's Band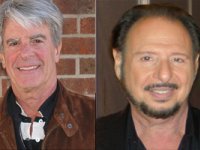 Sandy Linzer/Denny Randell
As a team, Sandy Linzer and Denny Randell wrote and produced the Toys classic "A Lover's Concerto" and "Attack!," and wrote many other pop-rock hits of the 1960s. For Frankie Valli and The Four Seasons they provided "Working My Way Back To You," "Opus 17 (Don't You Worry 'Bout Me)," and (with Bob Crewe) "Let's Hang On (To What We've Got)." The duo also wrote songs for The Monkees and had numerous credits with other writers outside their own partnership.
Key songs in the Linzer/Randell catalog include: * A Lover's Concerto * Let's Hang On To What We've Got * Native New Yorker * Opus 17 (Don't Worry 'bout Me) * Workin' My Way Back To You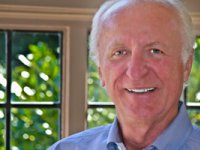 Bob McDill
After scoring minor hits in the late 1960s for Perry Como and Sam the Sam and the Pharaohs, Bob McDill found his place in country music, especially with Don Williams. His big hits for Williams included "Say It Again," "She Never Knew Me" and "Amanda," which was also a major hit for Waylon Jennings; the prodigious writer, who wrote one song a week for 30 years, also placed major hits for the likes of Anne Murray, The Kendalls, Alan Jackson and Bobby Bare, who recorded a full album of McDill songs entitled Me And McDill. The Nashville Songwriters Hall of Fame inductee's catalog includes over 30 No. 1 hits, and his shelf displays numerous BMI Songwriter of the Year trophies.
Key songs in the McDill catalog include: * Amanda * Baby's Got Her Blue Jeans On * Gone Country * It Must Be Love * Song Of The South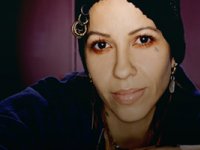 Linda Perry
Linda Perry was the lead singer and main songwriter for 4 Non Blondes prior to establishing herself as a major songwriter and producer. She wrote and produced such hits as Pink's "Get The Party Started" and Christina Aguilera's "Beautiful"—both chart-toppers. Other top artists whose catalogs include Perry compositions are Gwen Stefani (her hit "What Are You Waiting For?"), Courtney Love, Celine Dion and Alicia Keys. Most recently she has fronted the band Deep Dark Robot and published a set of acoustic cover songs recorded with her iPhone.
Key songs in the Perry catalog include: * Beautiful * Superwoman * Get The Party Started * What You Waiting For? * What's Up?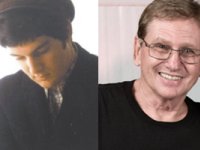 P.F. Sloan/Steve Barri
The songwriting team of P.F. Sloan and Steve Barri was one of the most successful of the pop-rock scene based in Los Angeles in the mid-1960s. Barry McGuire's hit recording of their apocalyptic "Eve Of Destruction" was a signpost for a generation and its era. But Sloan/Barri's lighter fare was equally impressive and significant, and included songs for The Turtles ("You Baby" and "Let Me Be"), Herman's Hermits ("A Must To Avoid" and "Hold On!"), The Grass Roots ("Where Were You When I Needed You") and Johnny Rivers ("Secret Agent Man").
Key songs in the Sloan/Barri catalog include: * A Must To Avoid * Eve Of Destruction * Secret Agent Man * Where Were You When I Needed You * You Baby (Nobody but You)
William "Mickey" Stevenson
Motown A&R director William "Mickey" Stevenson co-wrote some of the greatest songs to come out of the Motown hit factory. Among his most memorable compositions with the late George Ivy Hunter (who was best known as Ivy Jo Hunter) were Martha & the Vandellas' "Dancing In The Street" and the Four Tops' "Ask The Lonely." Stevenson also found songwriting success co-writing Mitch Ryder and the Detroit Wheels' "Devil With The Blue Dress On."
Key songs in the Stevenson catalog include: * Beechwood 4-5789 * Dancing In The Street * Devil With The Blue Dress * It Takes Two * Pride And Joy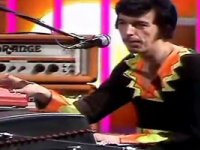 Rod Temperton
Oscar-nominated (for The Color Purple's "Miss Celie's Blues") English songwriter/producer Rod Temperton is best known for the songs he wrote for Michael Jackson, including "Rock With You" and "Thriller." But he was also a member of the funk/disco band Heatwave, for which he supplied the million-selling U.S. hits "Boogie Nights" and "Always And Forever." Among the numerous artists who have also recorded Temperton tunes are James Ingram, Michael McDonald, Rufus, Donna Summer, Quincy Jones, Herbie Hancock, Aretha Franklin, Anita Baker, Patti Austin and Karen Carpenter.
Key songs in the Temperton catalog include: * Always And Forever * Boogie Nights * Give Me The Night * Off The Wall * Rock With You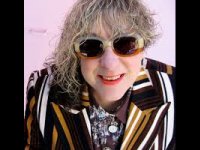 Allee Willis
A Grammy, Emmy, Tony and Webby award-winning and nominated songwriter/performer, Allee Willis's credits include Earth, Wind & Fire's "September" and "Boogie Wonderland," the Pointer Sisters' "Neutron Dance," Pet Shop Boys with Dusty Springfield's "What Have I Done To Deserve This" and The Rembrandts' "I'll Be There For You (Theme From Friends)." She has collaborated with the likes of Bob Dylan, James Brown and Herbie Hancock, and also co-authored the Oprah Winfrey-produced Broadway musical The Color Purple. The prolific and versatile songstress won a Best Soundtrack Grammy for Beverly Hills Cop.
Key songs in the Willis catalog include: * Boogie Wonderland * I'll Be There For You * Neutron Dance * September * What Have I Done To Deserve This
Performing Songwriters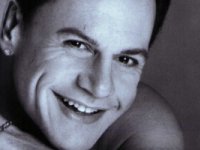 Harry Wayne "K.C." Casey
The leader of KC and the Sunshine Band, Harry Wayne Casey wrote some of the biggest and most enduring songs of the disco era. He wrote George McCrae's 1974 No. 1 hit "Rock Your Baby," and also wrote songs for Betty Wright and Jimmy "Bo" Horne. His hits for KC and the Sunshine Band include the chart-toppers "Get Down Tonight" and "That's The Way I Like It."
Key songs in the Casey catalog include: * Boogie Shoes * Get Down Tonight * Rock Your Baby * Shake Your Booty * That's The Way I Like It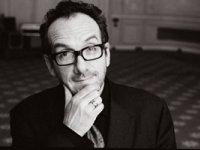 Elvis Costello
One of the most acclaimed singer-songwriters of the modern rock era, Elvis Costello burst upon the scene in 1977 at the height of the New Wave and has been writing songs—many of which have been covered by artists from Linda Ronstadt to Johnny Cash—at full throttle ever since. But rock is only one of the many genres he has conquered. The indefatigable Costello has also written country and classical music while collaborating with Burt Bacharach and Paul McCartney and earning his way into the Rock and Roll Hall of Fame.
Key songs in the Costello catalog include: * Accidents Will Happen * Alison * Pump It Up * Veronica * Watching The Detectives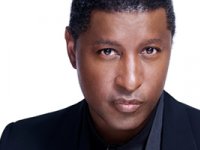 Kenny "Babyface" Edmonds
Kenny Edmonds (the name "Babyface" was given to him by Bootsy Collins) teamed up with Antonio "L.A." Reid when he was keyboardist in The Deele (Reid was drummer). After an early songwriting success in 1983 with "Slow-Jam" for Midnight Star, Edmonds helped pioneer the new jack swing style of r&b & pop with his writing and production work for the likes of Boyz II Men, Bobby Brown, Karyn White and Sheena Easton; he also co-founded LaFace Records with Reid, and it became the home of TLC, Pink, Usher & Toni Braxton. He has collaborated with countless artists, including Whitney Houston, Beyonce, Madonna, Michael Jackson, Celine Dion, Aretha Franklin, Ariana Grande, Colbie Caillat, and Barbara Streisand. In 2006 he was named a BMI Icon—having won the BMI Pop Songwriter of the Year award seven times.
Key songs in the Edmonds catalog include: * Another Sad Love Song * Breathe Again * End Of The Road * Exhale (Shoop Shoop) * I'll Make Love To You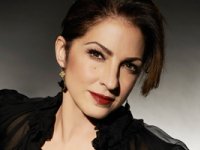 Gloria Estefan
Combined with her voice, Gloria Estefan's songwriting has made her one of the biggest Latin music crossover stars ever, and the embodiment of the "Miami Sound." She wrote the No. 1 pop hits "Don't Wanna Lose You" (the Spanish version, "Si Voy a Perderte," topped the Hot Latin Songs charts) and "Anything for You," as well as the chart-topping Adult Contemporary hit "Words Get in the Way." She also had a hand in co-writing Hot Latin No. 1 hits including "Tradición," which despite being in Spanish, reached No. 1 on the U.S. Hot Dance Club Songs chart.
Key songs in the Estefan catalog include: * Anything For You * Can't Stay Away From You * Don't Wanna Lose You * Here We Are * Words Get In The Way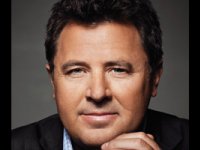 Vince Gill
One of the most celebrated songwriters—and artists—in country music history, Vince Gill first came to fame as songwriter and performer in Pure Prairie League. After going solo as a country artist, he broke ground in winning three straight CMA Awards for Song of the Year from 1991 to 1993: "When I Call Your Name," "Look At Us" and "I Still Believe In You" (he won it again in 1996 for "Go Rest High On That Mountain"). Inducted into the Nashville Songwriters Hall of Fame in 2005, Gill, who was also named the Nashville Songwriters Association International's Songwriter/Artist of the Decade for 1990-1999 and was inducted into the Country Music Hall of Fame in 2007, has had his songs covered by many others ranging from Alabama to Rosanne Cash.
Key songs in the Gill catalog include: * Don't Let Our Love Start Slippin' Away * If You Ever Have Forever In Mind * I Still Believe In You * Never Knew Lonely * One More Last Chance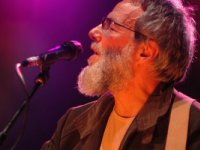 Yusuf Islam p/k/a "Cat Stevens"
Born Steven Demetre Georgiou and now known as Yusuf Islam following his conversion to Islam, Cat Stevens was one of the most successful singer-songwriters of the 1970s. After securing a U.K. deal with his song "I Love My Dog"—which eventually charted there in 1966—he wrote "Here Comes My Baby," a hit for the Tremeloes in both the U.K. and U.S. P.P. Arnold's 1967 British hit of Stevens'"The First Cut Is the Deepest" would later be a U.S. hit for both Rod Stewart and Sheryl Crow; meanwhile, Stevens became a major star on both sides of the Atlantic with his version of "Wild World," which was a previous hit for Jimmy Cliff in England, and such follow-up hits as "Moon Shadow," "Peace Train" and "Morning has Broken."
Key songs in the Stevens catalog include: * Moonshadow * Peace Train * Oh Very Young * The First Cut Is The Deepest * Wild World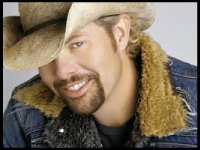 Toby Keith
Country music superstar Toby Keith was named Billboard's top country artist and songwriter of the 21st Century's first decade, finishing behind only Eminem and Britney Spears on the decade's all-genre Billboard 200 chart. Among his numerous self-penned hits are such country chart-toppers as "Should've Been a Cowboy," "I Love This Bar," "As Good As I Once Was" and "American Soldier." Indeed, Keith has written at least one No. 1 country single over each of the past 20 years.
Key songs in the Keith catalog include: * He Ain't Worth Missing * How Do You Like Me Now * Should've Been a Cowboy * Wish I Didn't Know Now * Who's Your Daddy
Cyndi Lauper
Pop icon Cyndi Lauper achieved stardom with her 1983 album She's So Unusual, the first debut female album to chart four Top 5 singles, including her own co-writes "Time After Time" (the Grammy Song of the Year) and "She Bop." She's since collaborated with the likes of Essra Mohawk, Billy Steinberg, Tom Kelly, Billy Joel, Mary Chapin Carpenter, Allee Willis, Nicky Holland, Hugh Masekela and Wyclef Jean, and taken on such serious topical issues as racism, homophobia, spousal abuse and AIDS. Her music composition for the Broadway hit Kinky Boots brought her the Best Original Score Tony Award in 2013, making her the first woman to win solo in the category.
Key songs in the Lauper catalog include: * Time After Time * She Bop * Kinky Boots songs: Sex Is In The Heel * The History Of Wrong Guys * Everybody Say Yeah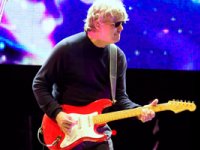 Steve Miller
Schooled in guitar by his father's friend Les Paul, Steve Miller picked up a heavy blues influence from the likes of T-Bone Walker, Muddy Waters and Buddy Guy, eventually forming his own Steve Miller Blues Band—at one time including pal Boz Scaggs. After removing "Blues" from the band's name, he became an album rock-era figurehead before breaking through to pop with the chart-topping titletrack of his 1973 album "The Joker." Other originals include "Rock 'n Me" and "Abracadabra," both of which likewise went to No. 1.
Key songs in the Miller catalog include: * Abracadabra * Fly Like An Eagle * Living In The USA * Take The Money And Run * The Joker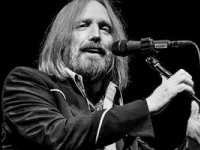 Tom Petty
Tom Petty led his band The Heartbreakers to a unique position in the rock scene of the late 1970s and '80s with a distinctively rootsy sound and great original songs like "Free Fallin'" and "Don't Do Me Like That." Such was his stature that he joined Roy Orbison, Bob Dylan, George Harrison and Jeff Lynne in the late '80s supergroup Traveling Wilburys. He was rewarded in 2002 with induction into the Rock and Roll Hall of Fame.
Key songs in the Petty catalog include: * Don't Come Around Here No More * I Won't Back Down * Free Fallin' * Refugee * Stop Draggin' My Heart Around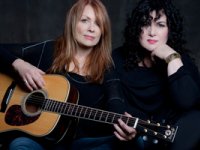 Ann Wilson & Nancy Wilson (Heart)
Sisters Ann and Nancy Wilson formed Heart in 1973, and have been moving forward ever since. In recognition of a career full of self-written material including classic hits like "Magic Man," "Crazy On You," "Dreamboat Annie" and "Barracuda," they were awarded ASCAP's prestigious Founders Award in 2009. As the first women to lead a hard rock band, the Wilsons have been an inspiration to succeeding generations of female rockers, and were inducted into the Rock and Roll Hall of Fame in 2013.
Key songs in the Wilson catalog include: * Barracuda * Crazy On You * Dog And Butterfly * Dreamboat Annie * Magic Man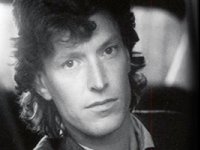 Steve Winwood
Only 15 when he joined England's Spencer Davis Group, Steve Winwood co-wrote and sang on that 1960s band's hits "Gimme Some Lovin'" and "I'm A Man." But he left shortly thereafter to form the Rock and Roll Hall of Fame group Traffic, then joined Eric Clapton in the short-lived supergroup Blind Faith—for which he wrote "Can't Find My Way Home." After reuniting with Traffic, he went solo and delivered such huge hits as the chart-topping compositions "Higher Love" and "Roll With It."
Key songs in the Winwood catalog include: * Back In The High Life Again * Dear Mr. Fantasy * Can't Find My Way Home * Gimme Some Lovin' * Higher Love