(left to right, first row) Cat Stevens (p/k/a Yusuf Islam), Annie Lennox / Dave Stewart, Lloyd Price, Chrissie Hynde and Dallas Austin. (second row) Mariah Carey, Mike Love, Vince Gill, Tommy James and John Prine. (third row) P.F. Sloan / Steve Barri, Jeff Lynne, Missy Elliott, Dean Pitchford / Michael Gore and Roger Nichols. (fourth row) Jimmy Cliff, Dean Dillon, Jerry Fuller and Jack Tempchin, (fifth row) Tom T. Hall, Tommy Boyce (d) / Bobby Hart, L. Russell Brown/Irwin Levine (d), Lynn Ahrens / Stephen Flaherty and Dan Penn / Spooner Oldham.
New York, NY – November 8, 2018 - The Songwriters Hall of Fame has announced its slate of nominees to be elected for induction at its
Annual Induction & Awards Gala on June 13, 2019, in New York City.
The Songwriters Hall of Fame is dedicated to recognizing the work and lives of those composers and lyricists who create music around the world. To qualify for induction, a songwriter must be a published writer for a minimum of 20 years with a notable catalog of hit songs.
Eligible voting members will have until midnight on December 17, 2018 to turn in ballots with their choices of three nominees from a songwriter and three from a performing songwriter category.
Bios and photos of the 2019 nominees can be found below:
(*
Note that the five songs listed after each nominee are merely a representative sample of their extensive catalogs
)
Songwriters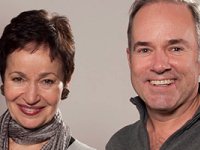 Lynn Ahrens / Stephen Flaherty
The songwriting team of Lynn Ahrens and Stephen Flaherty first broached the New York theater scene in 1988 with the comic musical Lucky Stiff, then went on to garner Tony, Drama Desk and Outer Critics Circle awards, along with two Grammy nominations, for their score of the hit 1998 Broadway musical Ragtime. Their other musicals include My Favorite Year, Seussical, A Man of No Importance, Dessa Rose, The Glorious Ones, Rocky, Little Dancer, Once on This Island, and Anastasia (having received two Academy Award nominations for the music to the 1997 animated musical film Anastasia, on which it was based). Lyricist Ahrens, who has won the Betty Comden Lilly Award for lyrics, and composer Flaherty, who has been commissioned by venues including Carnegie Hall and the Guggenheim Museum, also work with others and individually, and have jointly received the Oscar Hammerstein Award for Lifetime Achievement in Musical Theatre, and in 2015, induction into the Theater Hall of Fame.
Key songs in the Ahrens / Flaherty catalog include: Scores for * Once On This Island * Ragtime * Seussical * Anastasia * My Favorite Year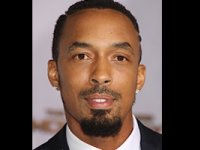 Dallas Austin
After Klymaxx member Joyce Irby signed Dallas Austin to her Dive One Entertainment company in 1988 as a songwriter and producer, he produced the first Boyzz II Men and TLC projects, winning his first Grammy for the latter group's album Crazy, Sexy, Cool, for which he wrote the chart-topping lead single "Creep." Other key songwriting credits in Austin's catalog include TLC's "Unpretty," Blue Cantrell's "Hit 'Em Up Style (Oops!)," Pink's "Don't Let Me Get Me" and "Just Like a Pill," and Gwen Stefani's 2004 single "Cool," and he's also worked with the likes of Aretha Franklin, George Clinton, Michael Jackson, Madonna, After 7, Erick Sermon, Johnny Gill, Bjork, Brand New Heavies, Fishbone, Grace Jones, Tricky and Usher. Meanwhile, Austin, a multi-instrumentalist who plays guitar, keyboards, bass, harmonica and drums, co-produced the 2002 musical comedy-drama film Drumline (based on his experience as a drummer in his high school marching band's drum section) and executive-produced its soundtrack, which featured #NSYNC's JC Chasez's hit "Blowin' Me Up (With Her Love)," which he wrote.
Key songs in the Austin catalog include: * Creep * Just Like A Pill * Unpretty * What About Your Friends * Motownphilly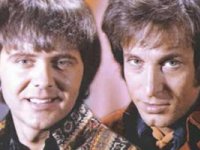 Tommy Boyce (d) / Bobby Hart
The songwriting team of Tommy Boyce and Bobby Hart were responsible for such classic hits by the Monkees as their TV theme song "Hey, Hey We're the Monkees," "Last Train to Clarksville" and "(I'm Not Your) Steppin' Stone," which was also a hit for Paul Revere and the Raiders and covered by the likes of the Sex Pistols and Tom Petty & the Heartbreakers. The duo's first hit came in 1964 when Jay and the Americans reached No. 3 with "Come a Little Bit Closer." Boyce & Hart eventually signed with A&M Records, where they recorded such hits as "I Wonder What She's Doing Tonight" and "Alice Long (You're Still My Favorite Girlfriend)" and toured with the Monkees.
Key songs in the Boyce / Hart catalog include: * Come A Little Bit Closer * I'm Not Your Steppin' Stone * I Wonder What's She's Doing Tonight? * Last Train To Clarksville * Valleri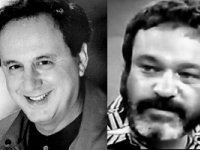 L. Russell Brown / Irwin Levine (d)
The team of the late Irwin Levine and L. Russell Brown wrote some 40 songs, including "Tie a Yellow Ribbon," a 1973 chart-topper for Tony Orlando and Dawn that was covered by Frank Sinatra and Bing Crosby. It took a life of its own following the American hostage crisis in Iran and has now been recorded over 2,000 times. Levine and Brown also wrote other big hits for Orlando and Dawn, including "Knock Three Times" and "Candida," while Brown also co-wrote hits for others like Mitch Ryder and the Detroit Wheels' "Sock it to Me, Baby!" and the Four Seasons' "C'mon Marianne."
Key songs in the Brown / Levine catalog include: * Tie A Yellow Ribbon * Knock Three Times * I'm Gonna Boogie Tonight * Say Has Anybody Seen My Sweet Gypsy Rose * I Woke Up In Love This Morning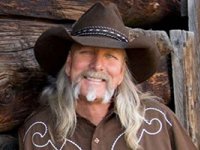 Dean Dillon
Born in Lake City, Tennessee, Dean Dillon was 15 when he appeared on a local Knoxville variety show as a songwriter and performer before hitchhiking to Nashville, where he signed with producer/publisher Tom Collins and quickly scored three Barbara Mandrell covers. His first of 26 No. 1 records was "Lying Here in Love with You" (1979) for Jim Ed Brown and Helen Cornelius; other chart-toppers included George Jones' "Tennessee Whiskey," and 11 singles for George Strait out of his 19 Dillon singles released and a total of 63 songs written or co-written by Dillon for him. Inducted into the Nashville Songwriters Hall of Fame in 2002, the BMI Icon Award winner has also recorded many of his songs (including the Top 30 hit "Nobody in His Right Mind Would've Left Her"—later a No. 1 for Strait—and two albums of duets with songwriting partner Gary Stewart), and has also been covered by the likes of Kenny Chesney, Toby Keith and Lee Ann Womack.
Key songs in the Dillon catalog include: * Ocean Front Property * The Chair * Easy Come Easy Go * Set 'Em Up Joe * Best Day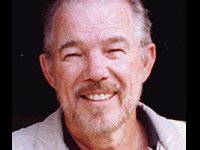 Jerry Fuller
This versatile singer/songwriter and producer has penned over 40 top 10 hits including "Travelin' Man" recorded by Ricky Nelson to a multi-gold #1 status, and he would go on to write 21 songs for Nelson including, "It's Up To You" and "Young World". Jerry discovered and signed Gary Puckett and The Union Gap, writing and producing their hits, "Young Girl", "Lady Willpower" and "Over You". Fuller's contributions have netted 21 BMI "Million-Air" Awards for domestic media airplay, Grammy nominations, and a wide-range of artists recording his music, including Ray Charles, Lulu, Johnny Mathis, Cher, Reba McEntire, O.C. Smith, Ray Price, and hundreds more. His catalog includes Tom Jones' "A Woman's Touch", John Conlee's "Way Back", and Al Wilson's classic "Show & Tell", which also made #1 by Peabo Bryson 20 years later.
Key songs in the Fuller catalog include: * Young Girl * Travelin' Man * Lady Willpower * Show and Tell * Over You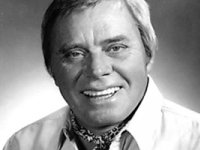 Tom T. Hall
Known as "The Storyteller," Country Music and Nashville Songwriters Hall of Famer Tom T. Hall typically told stories in songs such as the Grammy-winning "Harper Valley PTA," which allowed Jeannie C. Riley to top both the pop and country singles charts in 1968, and Hall's own No. 1 country hit "(Old Dogs, Children and) Watermelon Wine," which Rolling Stone has ranked in its list of 100 greatest country songs. Hall's other hits include country classics "I Love," "Country Is," "The Year Clayton Delaney Died," "I Like Beer" and "Faster Horses (the Cowboy and the Poet)." Other artists who have recorded Hall compositions include Johnny Cash, George Jones, Loretta Lynn, Bobby Bare, Waylon Jennings and Alan Jackson, who took his "Little Bitty" to No. 1 on the country charts in 1996.
Key songs in the Hall catalog include: * Harper Valley PTA * I Love * Old Dogs Children And Watermelon Wine * I'm Not Ready Yet * Little Bitty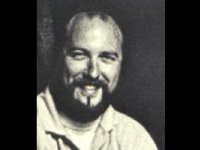 Roger Nichols
After Roger Nichols was recruited to UCLA on a basketball scholarship and legendary coach John Wooden forced him to choose between basketball and music, he chose the latter. He studied songwriting, and after college signed with Herb Alpert's A&M publishing company, where he met future Songwriters Hall of Fame inductee Paul Williams and co-wrote hits including The Carpenters' "We've Only Just Begun," "I Won't Last a Day Without You" and "Rainy Days and Mondays," Art Garfunkel's "Traveling Boy," Barbra Streisand's "I Never Had It So Good" and Three Dog Night's "Out in the Country"—later covered by R.E.M. He co-wrote Paul Anka's hit "Times of Your Life" with lyricist Bill Lane, and also worked with lyricist Tony Asher; he later wrote music for TV shows including "Love Theme From Hart to Hart."
Key songs in the Nichols catalog include: * We've Only Just Begun * Rainy Days and Mondays * I Won't Last a Day Without You * Let Me Be the One * Out in the Country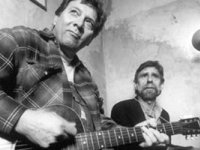 Dan Penn / Spooner Oldham
Dan Penn, who co-wrote "Dark End of the Street" and "Do Right Woman" with Chips Moman, partnered with Rock and Roll Hall of Fame sideman Spooner Oldham (organ player on hits like "When a Man Loves a Woman" and "Mustang Sally") to pen some of the most memorable pop and r&b hits of the 1960s. For The Boxtops they wrote "Cry Like A Baby," and they supplied James and Bobby Purify with "I'm Your Puppet." Aretha Franklin had a big hit with their "Do Right Woman," while Janis Joplin's recording of their "A Woman Left Lonely" is among her top album cuts.
Key songs in the Penn / Oldham catalog include: * Cry Like a Baby * Sweet Inspiration * I'm Your Puppet * It Tears Me Up * A Woman Left Lonely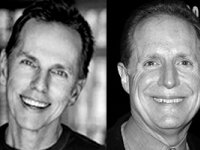 Dean Pitchford / Michael Gore
A Broadway and cabaret performer, lyricist Dean Pitchford achieved songwriting success with several composers, most notably Lesley Gore's younger brother Michael Gore (who had a hit with his "Theme From 'Terms Of Endearment'"). Together they wrote three songs from the 1980 movie Fame, including Linda Clifford's disco hit "Red Light" and Irene Cara's title track hit. The song "Fame" went on to win an Academy Award as well as a Grammy nomination.
Key songs in the Pitchford / Gore catalog include: * Fame * I Sing The Body Electric * Red Light * All The Man That I Need * Broadway's Carrie, The Musical.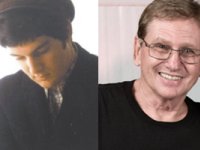 P.F. Sloan (d) / Steve Barri
The songwriting team of P.F. Sloan and Steve Barri was one of the most successful of the pop-rock scene based in Los Angeles in the mid-1960s. Barry McGuire's hit recording of their apocalyptic "Eve of Destruction" was a signpost for a generation and its era. But Sloan/Barri's lighter fare was equally impressive and significant, and included songs for The Turtles ("You Baby" and "Let Me Be"), Herman's Hermits ("A Must to Avoid" and "Hold On!"), The Grass Roots ("Where Were You When I Needed You") and Johnny Rivers ("Secret Agent Man").
Key songs in the Sloan / Barri catalog include: * Secret Agent Man * Eve Of Destruction * Where Were You When I Needed You * You Baby (Nobody But You) * A Must To Avoid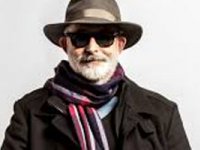 Jack Tempchin
Jack Tempchin is rightly recognized as an architect of the Southern California Sound, thanks to compositions like The Eagles' "Peaceful Easy Feeling" and "Already Gone." But his initial songwriting success came when "Slow Dancing (Swayin' to the Music)," a track on his band The Funky Kings' 1976 album on Arista, became a Top 10 hit the following year for Johnny Rivers. Other hit credits include Glenn Frey's "You Belong to the City" and "Smuggler's Blues" (the latter incorporated into an episode of Miami Vice), with George Jones, Buck Owens, Emmylou Harris, Glen Campbell, Jackson Browne, Linda Ronstadt, Richie Havens and Jim James of My Morning Jacket among the many others who have also recorded Tempchin's songs.
Key songs in the Tempchin catalog include: * Peaceful Easy Feeling * Already Gone * The One You Love * Smuggler's Blues * You Belong To The City
Performing Songwriters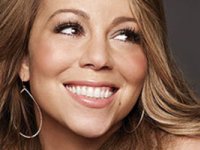 Mariah Carey
Besides her record sales and concerts, superstar Mariah Carey stands apart from her other contemporary divas in that she co-writes—and produces—her own songs. Indeed, a quick scan through her immense hit singles catalog reveals that such No. 1 hits as "We Belong Together," "Always Be My Baby," "Fantasy," "Touch My Body" and "Hero," were all co-written by her. But in addition to being the solo artist with the most ever pop No. 1 hits (18), Carey, who has collaborated with the likes of Gavin Christopher, Ben Margulies, Walter Afanasieff, David Cole, Robert Clivillés, Jermaine Dupri, Sean Combs, Kamaal Fareed, David Foster, Diane Warren, Bryan-Michael Cox, Babyface, Jay-Z and Jimmy Jam and Terry Lewis, has also been credited for incorporating R&B and hip-hop collaborations into mainstream pop.
Key songs in the Carey catalog include: * Vision Of Love * One Sweet Day * Hero * Always Be My Baby * We Belong Together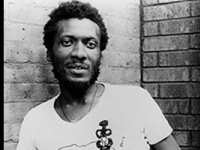 Jimmy Cliff
Jamaican reggae legend Jimmy Cliff achieved note in the U.S. for his starring role in the ground-breaking 1972 Jamaican movie The Harder They Come, which included his performances of two classic songs that he wrote—the title track and "You Can Get It If You Really Want." But he was already an international star, whose song "Vietnam" was hailed by none other than Bob Dylan as the best protest song he'd ever heard. Cliff, who successfully covered Cat Stevens' "Wild World" and Johnny Nash's "I Can Sear Clearly Now," also wrote his hits "Wonderful World, Beautiful People" and "Many Rivers to Cross," and was inducted into the Rock and Roll Hall of Fame in 2010.
Key sings in the Cliff catalog include: * The Harder They Come * Many Rivers To Cross * Sitting In Limbo * Wonderful World, Beautiful People * You Can Get It If You Really Want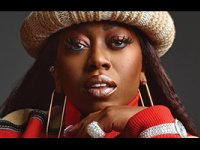 Missy Elliott
Better known as Missy "Misdemeanor" Elliott, four-time Grammy-winning singer-songwriter Melissa Arnette Elliott was the top female hip-hop album seller throughout the late 1990s and early 2000s, thanks to genre ground-breaking songs dealing with topics including feminism, gender equality, body positivity and sex positivity. With hits like "One Minute Man," "4 My People," "Gossip Folks" and "Work It"—which won the Grammy Award for Best Female Rap Solo Performance as well as MTV's Video of the Year Award—Elliott blazed the trail for the likes of Destiny's Child, Eve and Macy Gray, and after releasing her album The Cookbook in 2005 and being diagnosed with a rare autoimmune disease, she focused on producing and writing for artists including Jennifer Hudson, Monica and Keyshia Cole. But she continued to make guest appearances (most notably on the remix of Katy Perry's 2011 chart-topper "Last Friday Night (TGIF)," and came back big in 2015 with the single "WTF (Where They From)."
Key songs in the Elliott catalog include: * Get Ur Freak On * Work It * Sock It To Me * Where My Girls At? * Free Yourself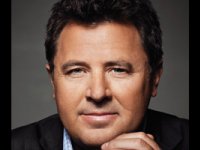 Vince Gill
One of the most celebrated songwriters and artists in country music history, Vince Gill first came to fame as songwriter and performer in Pure Prairie League. After going solo as a country artist, he broke ground in winning three straight CMA Awards for Song of the Year from 1991 to 1993 for "When I Call Your Name," "Look at Us" and "I Still Believe in You" (he won it again in 1996 for "Go Rest High on That Mountain"). Inducted into the Nashville Songwriters Hall of Fame in 2005, Gill, who was also named the Nashville Songwriters Association International's Songwriter/Artist of the Decade for 1990-1999 and was inducted into the Country Music Hall of Fame in 2007, has had his songs covered by many others ranging from Alabama to Rosanne Cash.
Key songs in the Gill catalog include: * Don't Let Our Love Start Slippin' Away * I Still Believe In You * One More Last Chance * If You Ever Have Forever In Mind * Never Knew Lonely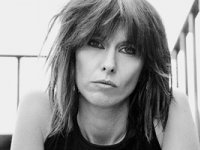 Chrissie Hynde
Ohio native Chrissie Hynde became a new wave legend after moving to England in 1973 and forming her band The Pretenders in 1978. Their self-titled debut studio album rocketed them to stardom, fuelled by Hynde's compositions "Precious," "Kid," "Tattooed Love Boys" and "Brass in Pocket." Other Hynde songs that became Pretenders hits included "Talk of the Town" and "Message of Love," and in 2005 she, with The Pretenders, were inducted into The Rock and Roll Hall of Fame.
Key songs in the Hynde catalog include: * Brass In Pocket * Talk Of The Town * Back On The Chain Gang * I'll Stand By You * My City Was Gone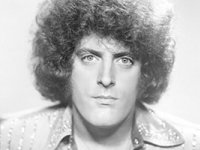 Tommy James
With his backing band the Shondells, Tommy James created truly classic pop-rock hits in the late 1960s. "I Think We're Alone Now," which broke Top 40 radio ground for its suggestive lyrics, and psychedelic masterpiece "Crimson & Clover" would be hits again much later via respective covers from Tiffany and Joan Jett. James' 1968 album title track "Mony, Mony," meanwhile, later became a signature song for Billy Idol.
Key songs in the James catalog include: * Sweet Cherry Wine * Tighter, Tighter * Crimson And Clover * Crystal Blue Persuasion * Mony, Mony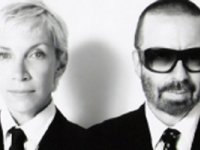 Annie Lennox / Dave Stewart
As the hugely successful Eurythmics, Annie Lennox and Dave Stewart brought an innovative sound and plenty of style to the 1980s. After "Sweet Dreams (Are Made of This)" topped the charts in 1983, they achieved international fame, their career buoyed by follow-up hits like "Here Comes The Rain Again" and "Would I Lie To You?" The pair went on hiatus in the 1990s and pursued successful solo careers before reteaming at the end of the decade for a final studio album, Peace, featuring the hits "I Saved the World Today" and the U.S. dance chart No. 1 "17 Again."
Key songs in the Lennox / Stewart catalog include: * Here Comes The Rain Again * Sweet Dreams (Are Made Of This) * Would I Lie To You * Missionary Man * Sisters Are Doin' It For Themselves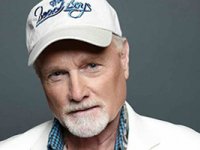 Mike Love
Inducted with his fellow Beach Boys into The Rock and Roll Hall of Fame in 1988, Mike Love brought his love of poetry and lyric inspiration from Chuck Berry and the team of Felice and Boudleaux Bryant to his own estimable songwriting. With fellow Beach Boy Brian Wilson, he co-wrote such classic 1960s hits as "Fun, Fun, Fun," "California Girls" and "Good Vibrations." While these songs epitomized the Southern California youth culture of cars, surfing and romance, his later work reflected his study of Transcendental Meditation and touched on themes like astrology, meditation, politics and ecology.
Key songs in the Love catalog include: * California Girls * Good Vibrations * Help Me Rhonda * I Get Around * Fun, Fun, Fun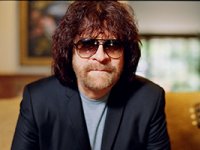 Jeff Lynne
English pop-rock luminary Jeff Lynne first found fame in The Move, then made it big on both sides of the pond as leader of the Electric Light Orchestra. With ELO, he wrote such hits as "Can't Get It Out of My Head," "Livin' Thing," "Mr. Blue Sky" and "Don't Bring Me Down." He later co-founded the Traveling Wilburys with George Harrison, Bob Dylan, Roy Orbison and Tom Petty, and had a writing hand in their hits "Handle with Care" and "End of the Line;" he also wrote co-wrote hits for the likes of Orbison ("You Got It") and Petty ("I Won't Back Down" and "Free Fallin'").
Key songs in the Lynne catalog include: * Evil Woman * Mr. Blue Sky * Don't Bring Me Down * Turn To Stone * Livin' Thing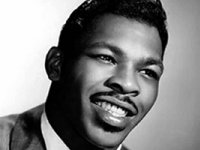 Lloyd Price
Known as "Mr. Personality" for his co-written million-selling 1959 signature hit "Personality," songwriter/musician/bandleader/producer/record company executive/booking agent Lloyd Price was a leading rhythm & blues artist of the 1950s and '60s. Also in 1959, he topped the charts with "Stagger Lee" (his version of the folk-blues standard "Stack-o-Lee," for which he was credited as co-writer on the single), and his 1952 self-penned hit "Lawdy Miss Clawdy," which was produced by Dave Bartholomew and featured Fats Domino on piano, was later covered by the likes of Elvis Presley, the Buckinghams, John Lennon and Elvis Costello. The Louisiana native was inducted into the Rock and Roll Hall of Fame in 1998 and is also a member of the Louisiana Music Hall of Fame and author of the autobiography The True King of the Fifties: The Lloyd Price Story.
Key songs in the Price catalog include: * Just Because * Lawdy Miss Clawdy * Personality * I'm Gonna Get Married * Stagger Lee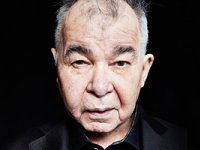 John Prine
Thanks to Roger Ebert's glowing review of John Prine's set at Chicago folk club The Fifth Peg in 1970, the then 23-year-old mailman's music career was launched, with future Songwriters Hall of Fame inductee Kris Kristofferson soon giving him a spot at a show in New York where he attracted record company interest. His Grammy Hall of Fame 1971 self-titled debut album yielded the noteworthy "Sam Stone" (which has been recorded by the likes of Johnny Cash), "Hello in There" (Bette Midler among others), "Angel from Montgomery" (most notably Bonnie Raitt) and "Paradise" (many artists including John Denver). Inducted into the Nashville Songwriters Hall of Fame in 2003, Prine has also been covered by such artists as Zac Brown Band, Miranda Lambert and George Strait, and in 2016 received the PEN New England's Song Lyrics of Literary Excellence Award—a year before being named Artist of the Year by the Americana Music Association.
Key songs in the Prine catalog include: * Angel From Montgomery * Paradise * Sam Stone * I Just Wanna Dance With You * In Spite Of Ourselves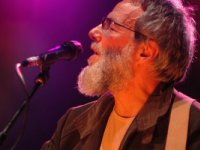 Cat Stevens (a/k/a Yusuf Islam)
Born Steven Demetre Georgiou and now known as Yusuf Islam following his conversion to Islam, Cat Stevens was one of the most successful singer-songwriters of the 1970s. After securing a U.K. deal with his song "I Love My Dog"—which eventually charted there in 1966—he wrote "Here Comes My Baby," a hit for the Tremeloes in both the U.K. and U.S. P.P. Arnold's 1967 British hit of Stevens' "The First Cut Is the Deepest" would later be a U.S. hit for both Rod Stewart and Sheryl Crow; meanwhile, Stevens became a major star on both sides of the Atlantic with his version of "Wild World," which was a previous hit for Jimmy Cliff in England, and such follow-up hits as "Moon Shadow," "Peace Train" and "Morning has Broken."
Key songs in the Stevens catalog include: * Moonshadow * Morning Has Broken * Peace Train * The First Cut Is The Deepest * Wild World