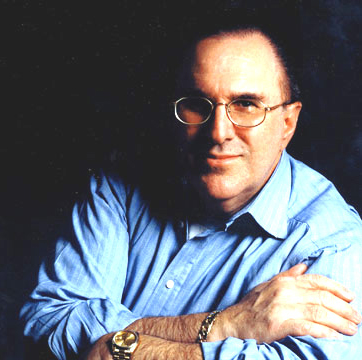 John A. LoFrumento
Chief Financial Officer
As Chief Executive Officer of the American Society of Composers, Authors & Publishers (ASCAP) until his retirement in January, 2015, John A. LoFrumento set and directed the strategic growth for one of the world's largest performing rights organizations.
Over the last four years, ASCAP's distributions to its members totaled $2.7 billion, and in 2007 the Society's operating ratio dropped to an all time low of 11.9%. In addition, LoFrumento took the unprecedented step of restructuring ASCAP into distinct business units, which equipped the organization to meet the challenges of the 21st century. He proactively positioned ASCAP on the cutting edge of new media and technologies.

The embrace of new technology has made joining the Society for qualified writers and publishers easier and speedier than ever before. As a result, ASCAP membership increased dramatically (more than doubled to 341,000 over the past five years alone).
ASCAP's technological edge is also evidenced by Mediaguide, a digital fingerprint and watermark tracking company, created and built by ASCAP to provide the most comprehensive identification of on-air and on-line copyrighted material in the world.
Under LoFrumento's leadership, innovations benefiting members of the Society and the entire music community included the creation and growth of MusicPro Insurance, the first and only convenient and affordable insurance agency for music professionals. Supported by virtually every music organization, MusicPro now services over 4,000 policyholders.
Another ASCAP "first" established under the watch of the LoFrumento management team was the ASCAP "I Create Music" EXPO, the first and only national conference with a 100% focus on music creation. ASCAP "I Create Music" EXPO is Celebrating its ninth year in 2015. Public interest in music creation is also served by the ASCAP Network, a multi-channel web radio and video service created to showcase members' works, their advice, ASCAP events, panels, keynotes and master classes. The Latin and Jazz channels are among the most listened to stations of their genres on the Internet.
In the wake of music industry concern over illegal downloading and piracy, ASCAP created a proven and effective anti-piracy educational program with Donny the Downloader. Distributed in middle schools across the country, Donny's message of "you hurt more people than you think when you illegally download," has been experienced by over a million students to date.
LoFrumento represented ASCAP as a member of CISAC's Board of Directors (Confederation International des Societies D'Auteurs et Compositeurs), is the Chairman of its Finance Committee, and has served as Chairman of the CISAC Canada/USA Committee. In addition, he is a member of the Board of Directors and Chairman of the Finance Committee of FastTrack, a global alliance of leading music copyright societies. He is also a Senior Vice President of the Songwriters Hall of Fame. He serves as Chairman of the Board of Mediaguide, CEO of MusicPro Insurance and Secretary of the ASCAP Foundation. The National Music Publishers Association recognized LoFrumento for his leadership in 2003 with the NMPA President's Award.
LoFrumento began his career at ASCAP in 1981 as Controller, served as CFO, COO and EVP, and was named to his current role in 1997. A graduate of Hunter College and a New York State Certified Accountant, LoFrumento served as Vice President and Controller of the Travelers Cheque Division of the American Express Company prior to joining the ASCAP management team. He currently resides in Scarsdale, New York with his wife, Barbara.