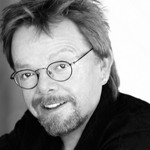 Paul Williams
Paul Williams is an Oscar, Grammy and Golden Globe winning Hall of Fame songwriter and President & Chairman of the Board of ASCAP (the American Society of Composers, Authors and Publishers). ASCAP is the first and leading U.S. performing rights organization, representing the world's largest repertory totaling over 8.5 million copyrighted musical works and is the only U.S. performing rights organization owned and governed by over 450,000 writer and publisher members.
Recognized as one of America's most prolific and gifted lyricists and composers, Paul's standards have been recorded by such diverse musical icons as Elvis Presley, Frank Sinatra, Barbra Streisand, Ella Fitzgerald, Ray Charles, David Bowie, Tony Bennett, Sarah Vaughn, Sarah McLachlan, Johnny Mathis, Jason Mraz, The Carpenters, Luther Vandross, Willie Nelson, REM, Diamond Rio, Anne Murray, Gladys Knight, Diana Ross, Diana Krall, The Dixie Chicks, The Scissor Sisters, Gonzo, and Kermit The Frog.
"The Rainbow Connection", from the children's classic The Muppet Movie, is one of two Paul Williams' songs that grace the American Film Institute's list of the top movie songs of all time; the second, "Evergreen," is from the award winning Streisand/Kristofferson remake of A Star Is Born. Additional song scores include the cult favorites Phantom of the Paradise and Ishtar, as well as The Muppet Christmas Carol, Bugsy Malone, and Emmet Otter's Jugband Christmas, the latter of which has now been adapted for the stage. His recent work has remained wonderfully diverse, from creating the story and writing the songs for Disney's Emmy nominated A Muppets Christmas: Letters To Santa and penning the music and lyrics for Garry Marshall's theatrical sensation Happy Days, to writing with the Scissor Sisters and Daft Punk.
Although most people came to know the witty Mr. Williams as one of Johnny Carson's recurring favorites on The Tonight Show, or as an actor in dozens of films, television comedies and dramas, it is his musical legacy that continues to inspire. "We've Only Just Begun", "Rainy Days and Mondays", "You and Me Against the World", "An Old Fashioned Love Song" and "Let Me Be The One" all remain pop classics and are performed by Paul in venues from New York to the Philippines.
As a part of America's large recovering community, Paul is also very active on the Speakers Circuit. Sharing stories of his own escape from addiction, he quips, "You know you're an alcoholic when you misplace a decade." Sober 22 years, his humorous observations of life, love, and creativity are augmented by the education and knowledge he gained through his studies and certification from UCLA as a Certified Drug Rehabilitation Counselor. The world premiere of "Still Alive", an inspiring documentary about Paul for which he wrote the title track, took place at the Toronto International Film Festival, followed by the U.S. premier at SXSW, and has been subsequently released to a wider audience.
While publicly lauded for his work as a songwriter, performer, actor and humanitarian, Paul predicts he'll be remembered for playing Little Enos in the Smokey and the Bandit trilogy and for his lyrics to "The Love Boat" theme, although it is the lyrics from Bugsy Malone, recast for a recent Coke commercial, that aptly sum up his philosophy: "You give a little love and it all comes back to you; You're gonna' be remembered for the things that you say and do". As a devoted husband to writer Mariana Williams and proud father, Paul considers his son Cole, and daughter Sarah, to be his best work.